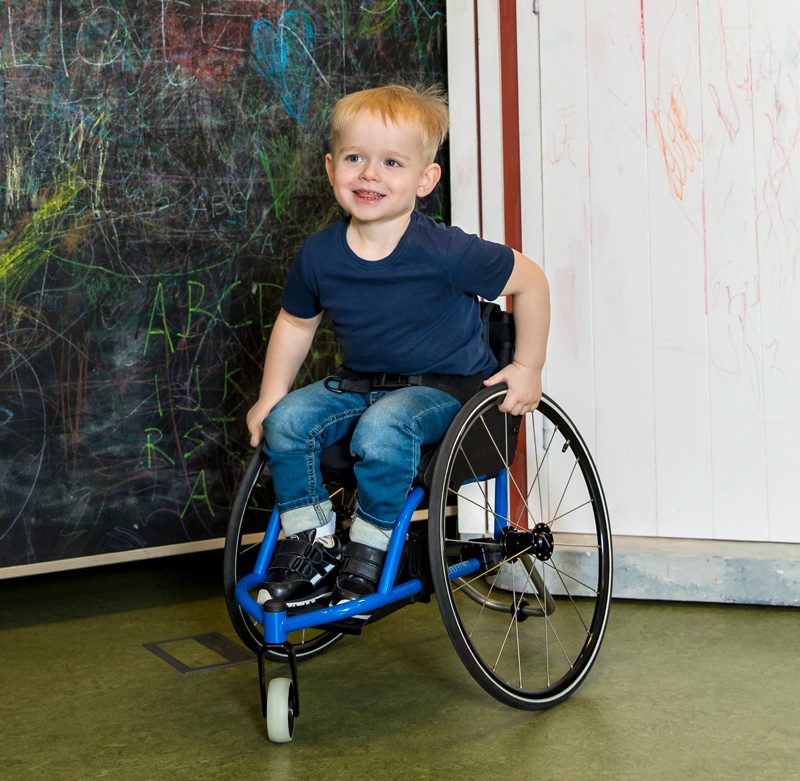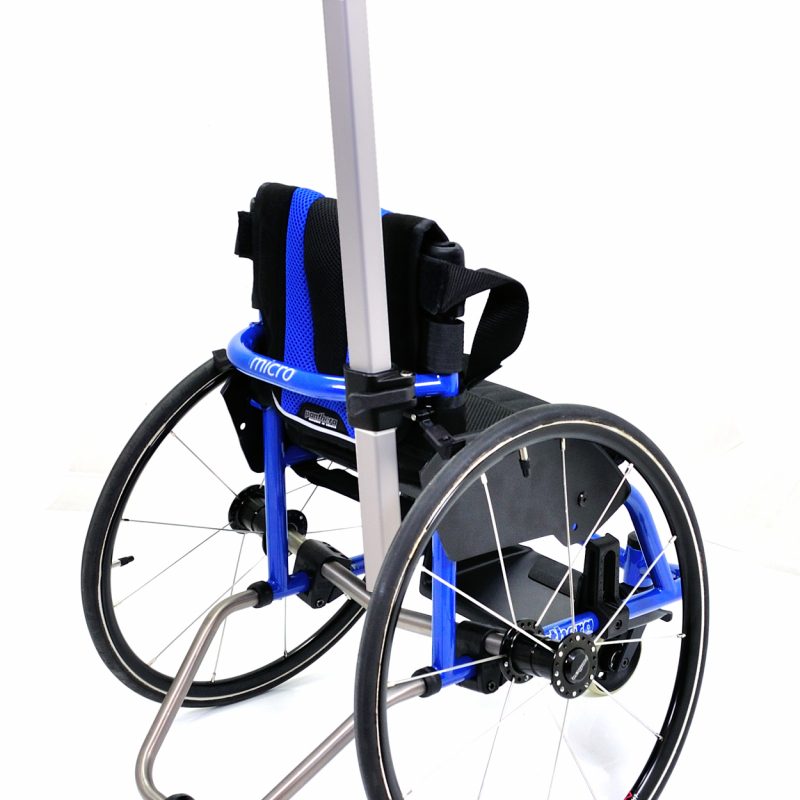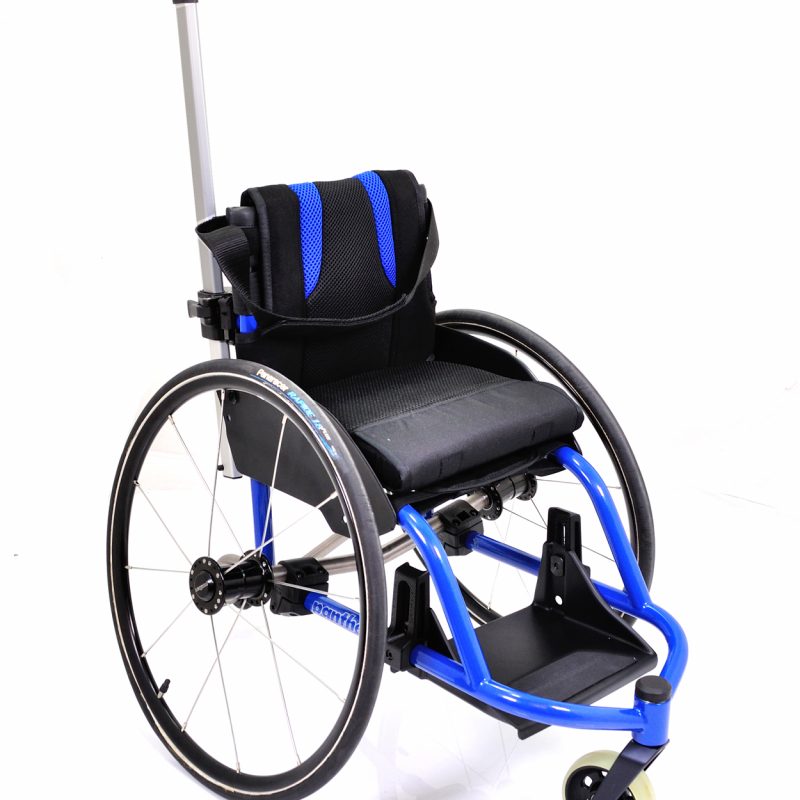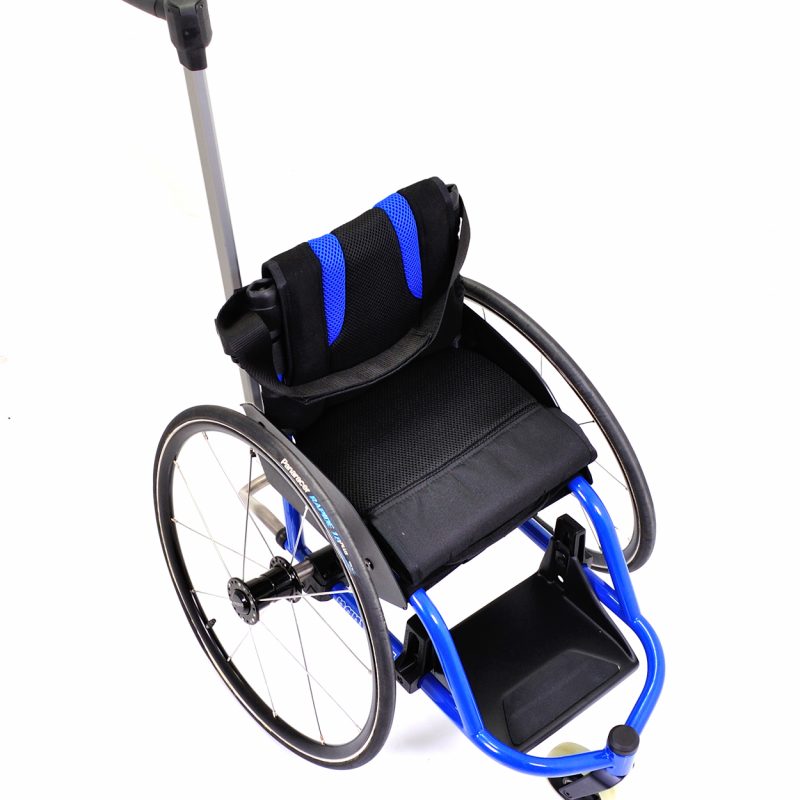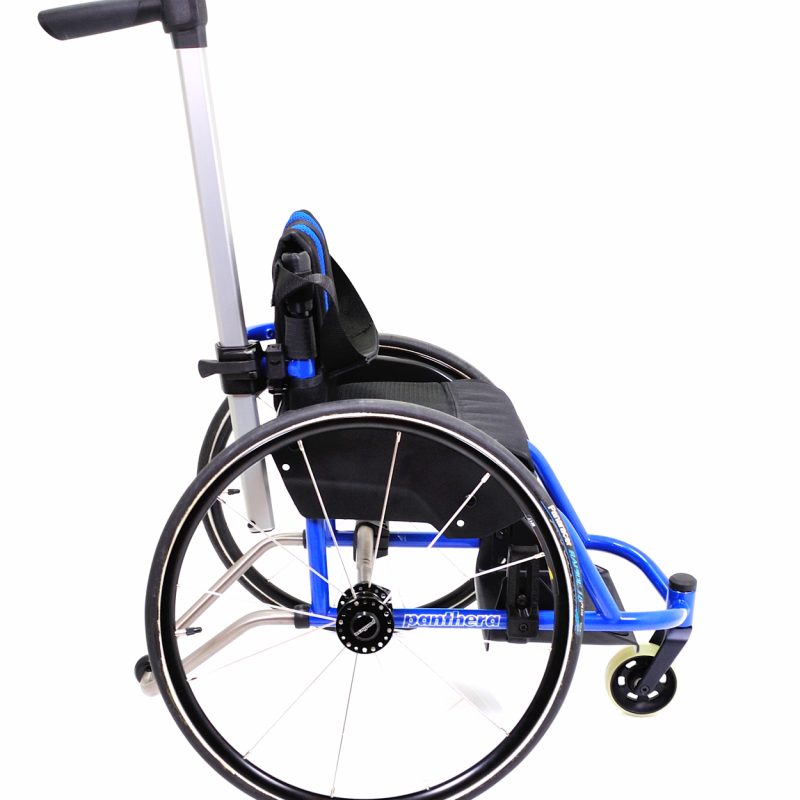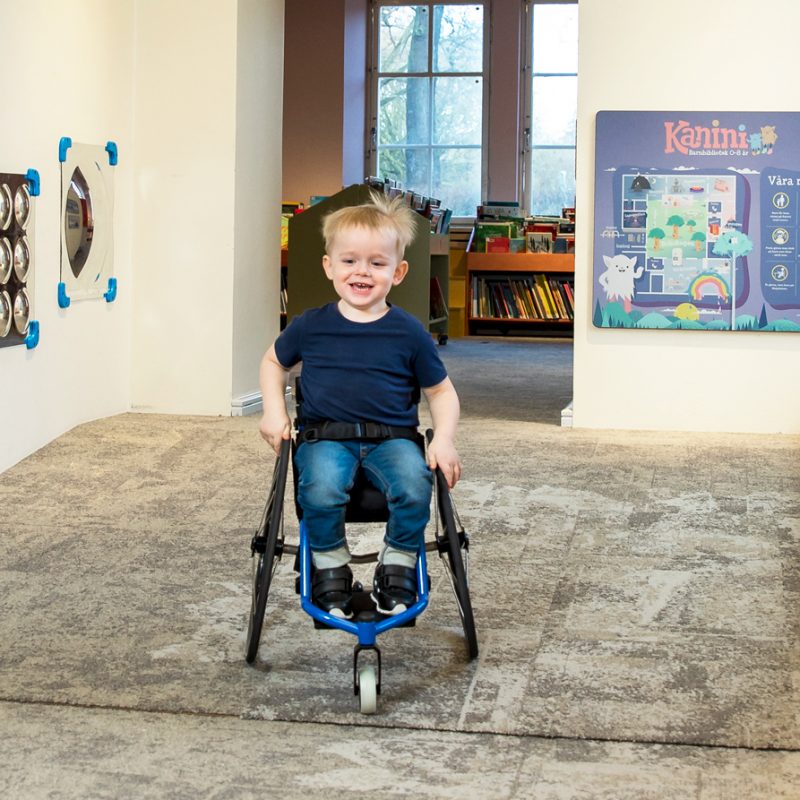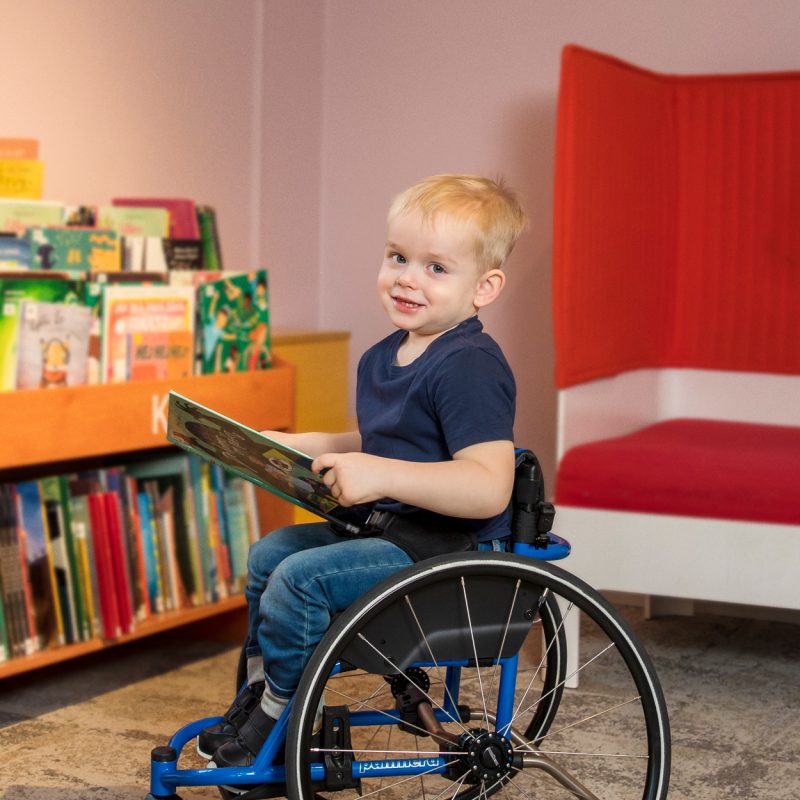 Panthera Micro 3
The new Panthera Micro 3 is a wheelchair for young active children. We all know that being able to get around on your own is very important, not least for children. This is why Panthera Micro is built to be extremely easy to drive in every possible way, the perfect first indoor wheelchair to enable independance for children between one and five years old.
Key features:
Backrest with height adjustment
Larger footplate with stepless adjustment
Detachable push handle
Light weight - 3.4 kg with wheels
Side guards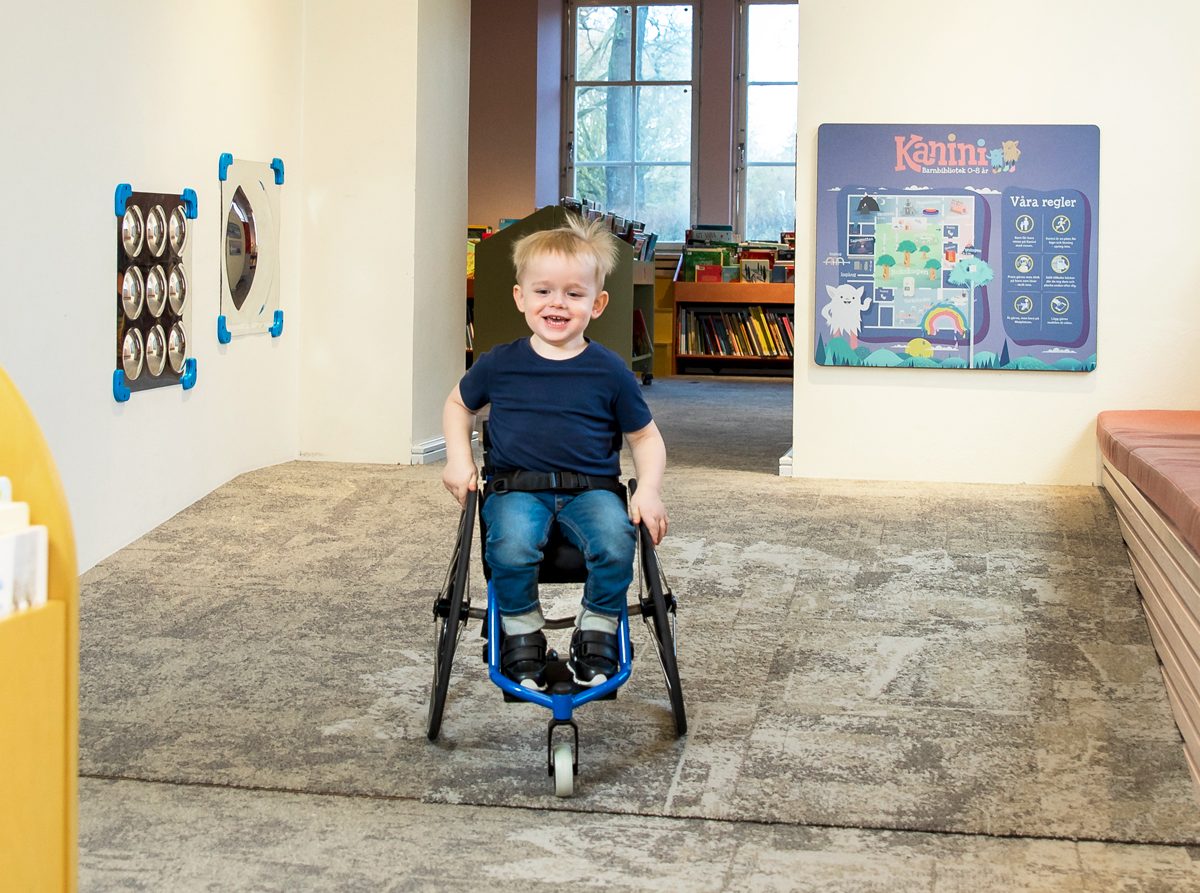 Easy to drive
The chair is designed to enable The chair has a single castor wheel, like many tennis chairs, for responsive turning. The frame is constructed from chrome molybdenum and titanium, the castor wheels from a marathon racing chair are used here as rear wheels. All this leads to an agile chair perfect for kids.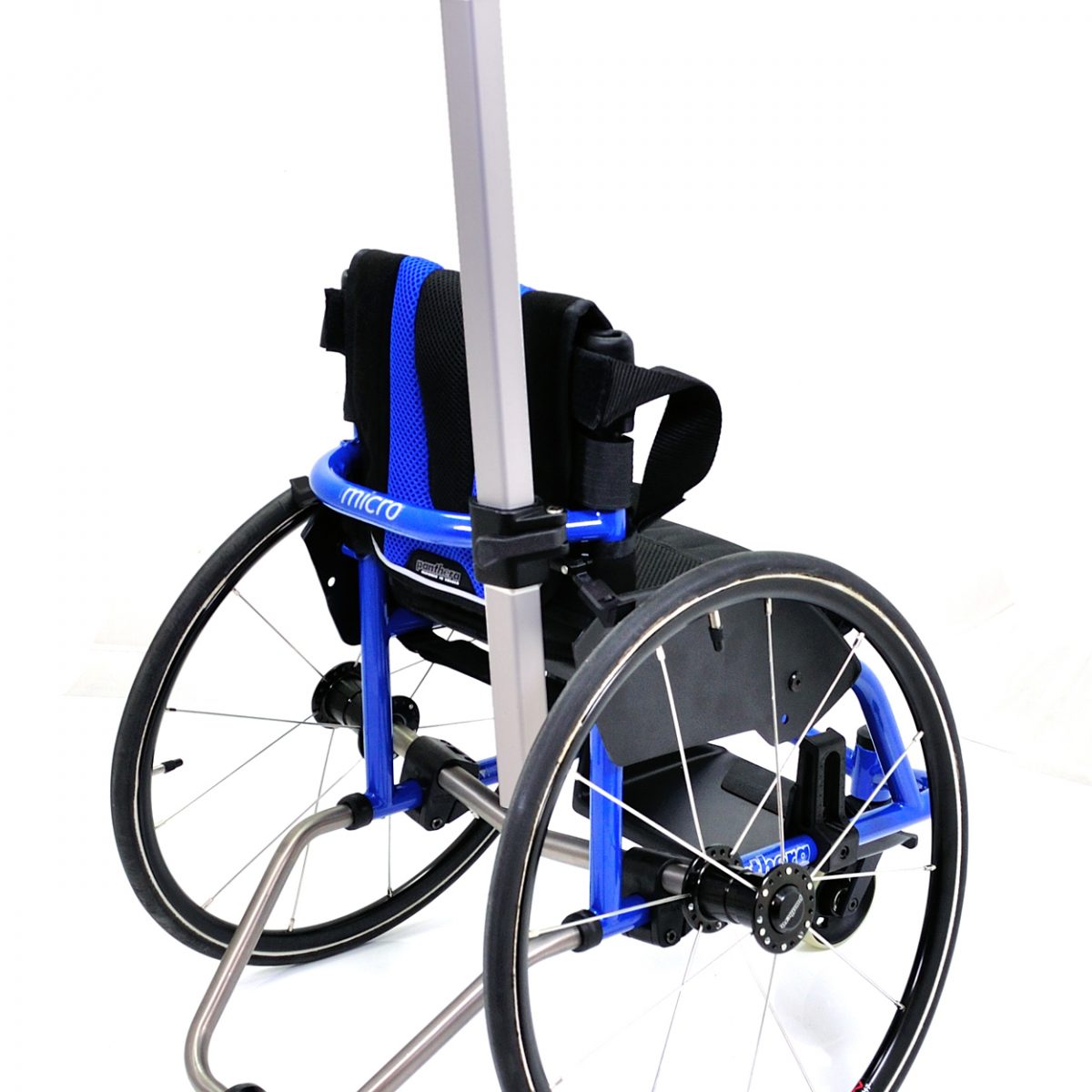 New updates
- Backrest with height adjustment
- Choice of blue / black for backrest upholstery
- Larger footplate with stepless adjustment
- Detachable push handle
- Anti-roll device
- Side guards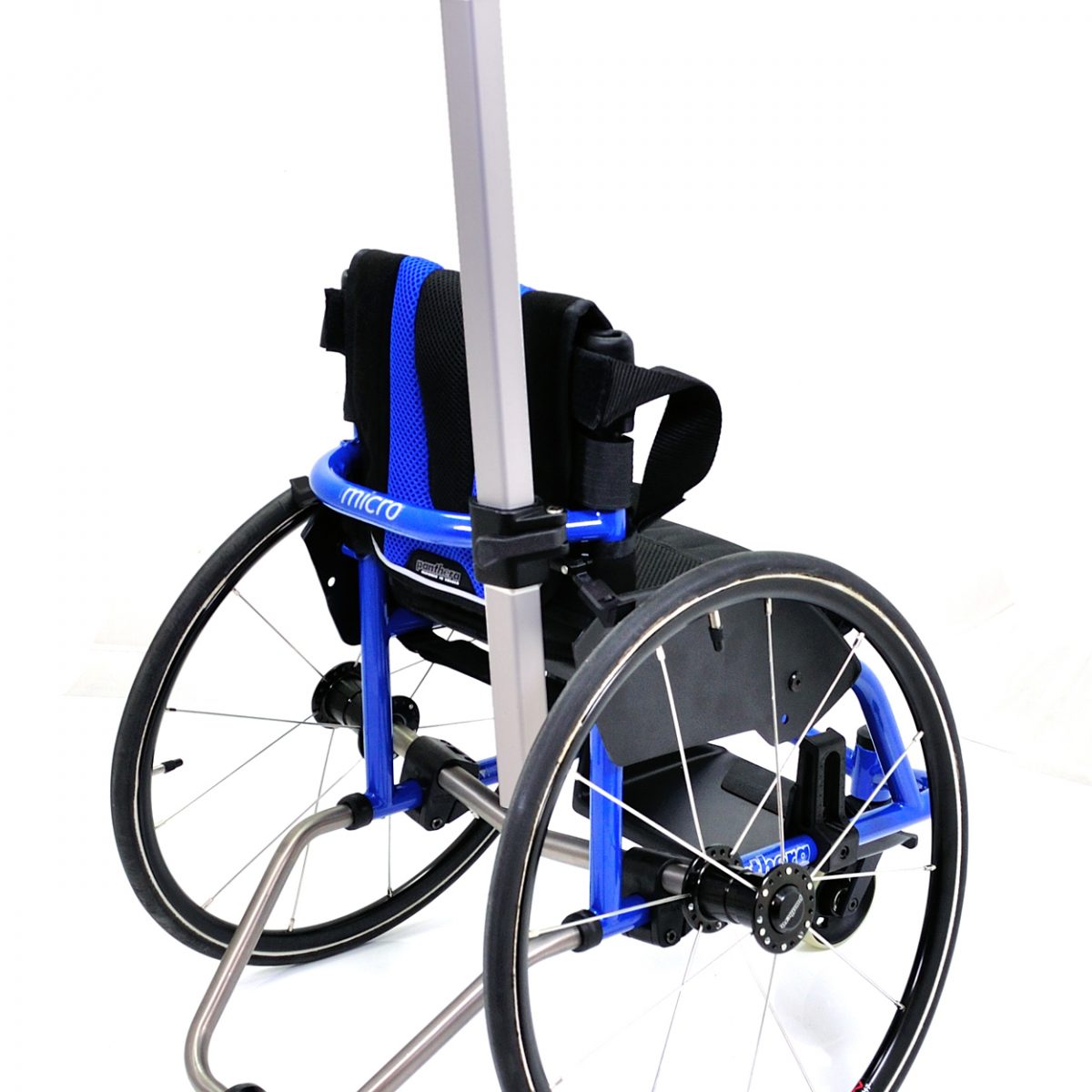 Detachable push handle
Geometry & Downloads
| | | |
| --- | --- | --- |
| Seat widths (A): | 24/27cm | 24/27 long cm |
| Backrest height (J): | 22-28 cm | 22-28 cm |
| Seat height (F): | 18" r. wheel - 30 cm | 18" r. wheel - 30 cm |
| | 20" r. wheel - 33 cm | 20" r. wheel - 33 cm |
| Seat depth (H): | 15-20 cm | 20-25 cm |
| Seat angle (E): | 0° | 0° |
| Total length (C): | 63 cm | 71 cm |
| Total height (D): | 55 cm | 55 cm |
| Total width (B): | Seat width + 22 cm | Seat width + 22 cm |
| Max. user weight: | 30 Kg | 30 Kg |
| | | |
| --- | --- | --- |
| Seat widths (g): | Total weight (g): | Trans. weight (g): |
| 24 | 3426 | 2246 |
| 27 | 3544 | 2364 |
| 24 long | 3496 | 2316 |
| 27 long | 3606 | 2426 |

Speak to our team